Kaga Yuzen ATELIER HISATSUNE
Kaga Yuzen is best known for its kimonos on fabric, but we wanted them to be more familiar to our customers--thus creating lamps, screens, plates, tumblers--for daily use, utilizing all sorts of materials such as wood, glass and gold leaf. This way, we hoped the Kaga Yuzen to be much better acquainted to all.
History and Features of Kaga Yuzen Dyeing
Kaga Yuzen has a history of about 500 years. The designs used in the traditional dyeing techniques bring out the delicacy and elegance of the Japanese spirit.
Kaga Yuzen employs five basic colors: indigo, dark red, dark green, ocher and royal purple, and the designs depict beautiful elements of nature such as flowers, birds and landscapes.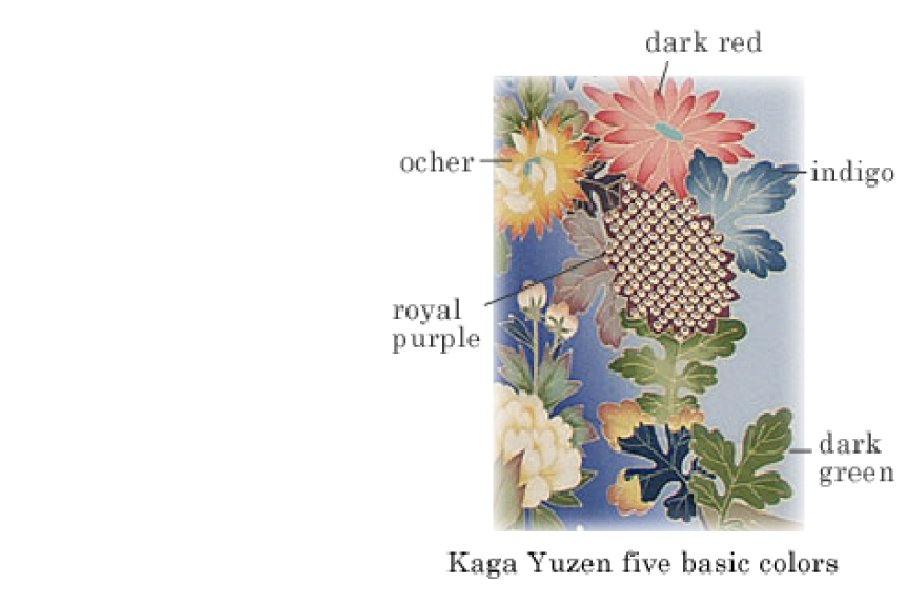 Process of Kaga Yuzen Hand Dyeing
1.Designing
2.Sewing White silk fabric into a kimono
3.Tracing the design on the paper onto the fabric
4.Line drawing with Starch resist
5.Drawing in colors
6.Steaming
7.Coating with Starch resist
8.Base color dyeing
9.Steaming
10.Washing
11.Water removal and drying
12.Finishing